Sunday, July 10, 2022
Divine Mercy Chapel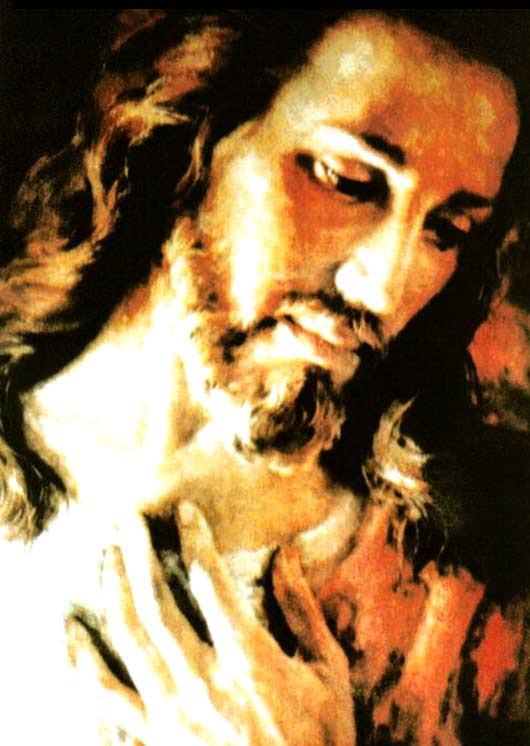 Hello my dearest Jesus ever present in the Most Blessed Sacrament of the Altar. All praise, honor and glory be to You, Lord God and King! Thank You for Confession yesterday and for Mass and Communion today, Jesus! Thank You for Your healing mercy, my God who is love. I love You, Lord. Increase Your love within me.
Lord, You know all that is going on in the world, as well as what will come to pass. You know everything. I see very little, Jesus and only what You allow me to see and to understand. I entrust everything to You, my past, present and future, my family and friends, all that in Your goodness You have allowed us to 'own' (although nothing belongs to me, Jesus). I entrust my life, my work, my heart, family and home to You. Use all according to Your Holy Will. I am Yours and all that I have is Yours. Lord, I entrust (names withheld) to You. Take care of each and every problem they face and any obstacle to healing, love and mercy. Bring them all into Your Sacred, Merciful Heart. Jesus, I entrust my beloved (name withheld) to you. Heal him, Lord and fill him with the Divine Holy Spirit, the Lover of our souls. Give him the graces needed in his role as spiritual leader and head of our home, spiritual father to many and my faithful, loving spouse. Thank You for my siblings, aunts, uncles, parents and grandparents. I am grateful for everyone. You have blessed me beyond measure by a loving family and beautiful spiritual friends. Help me to one day be worthy of this precious gift.
Lord, I am concerned about (name withheld) and her failing health. Give her extraordinary graces for healing, especially healing of memories and of emotions. Encourage and inspire her to forgive those who have treated her unjustly. Give her graces for courage, forgiveness, mercy, compassion and love. Lord, her heart is very sensitive. She has not learned to forgive. Help her in her last days to forgive and to accept the Sacraments. Please, Lord. I beg You in the name of Your Divine Mercy to pour out these graces upon her. I entrust her to You, my beautiful Redeemer and Savior. Oh, My Beloved, who is also my God, make her heart a flame of pure love for Thee. My Lord and my God You can do all things. Jesus, I trust in You. Jesus, I trust in You. Jesus, I trust in You.
"My child, I am Mercy itself. It is good to call on My mercy for souls in need. You have insight, My child that I have more work to do in the soul for whom you pray. Cooperate with Me, My child in this work. Be My instrument. I have given you a special place in her heart for this reason; for this purpose. My child I will work through you. Are you willing?"
Oh, yes Lord. You know that I am. Please direct me, though Jesus. Only You know what I am to do or say, or pray.
"I will direct you, My little lamb. Be prepared. Be docile to the Spirit of God. If it comes time for you to go to her, you must be ready to do so. If this is not possible, I will see to everything. Trust in Me and be in prayer and open to My direction. I will help you. All will be well. Offer your suffering and every inconvenience My son and daughter for her soul. This is very important, My children. Every ache, pain, inconvenience, trial and even the thoughtless acts of others can be an offering of love and mercy for souls. These are opportunities for grace, My children. These hardships experienced on earth will be viewed very differently in the light of Heaven. Indeed, you will not regret offering penance and suffering for others. My children, you must realize that even a minor annoyance should be offered to God for souls. Do not pass these opportunities to build the Heavenly Kingdom. Instead of complaining about something, instead give praise to God for another opportunity to suffer for Christ and for souls. You will begin to view life differently. You will begin to see things from a spiritual perspective. You will be living conduits for grace being poured out from Heaven through you and all My Children of Light to other souls on earth in need of graces. They are often not disposed to receive grace, but your willingness and your holy offering made to God for souls endows them with the opening for love and mercy. Each and every form of suffering when offered for souls is used by God."
"Do not waste your suffering, My children. Use it for good. Use it for love of God to help your brothers and sisters. In this way you become more like Me, My children. In this way you pick up your crosses and carry them alongside your Jesus. Many of My children already know this and yet too many have forgotten. I am reminding you, My children of the great power you have when united to Me on the cross. This identification with the suffering Savior gives great joy to My Father. All are called to imitate Me, the Son of God. In this way, you begin to imitate Me. Do this out of love, My children. You will witness many beautiful graces and will see hearts change by this act of love. Continue to pray as I have asked you, My (name withheld) and My (name withheld). Times are not less urgent, but more so and it is time to increase prayer. I need and I request this from all of My children. Pray, dearest ones for many souls are at stake."
"My child, you are correct about the shortage of food. You are wondering if the advice you have given to others was correct."
Yes, Lord. It seems so from the current circumstances, but I do not want to discourage others or create an atmosphere of fear.
"I understand you, My little one. It is wise to be prepared and to be ready to share with others. Evil conspires to create famine not only in your country but throughout the world. This has already begun in some countries in Africa and it will come to pass in many other countries, even those who were sources of and 'producers' of food. Prepare as much as possible for the coming winter and for the seasons to follow. More children of Mine need to have gardens and preserve as much food as possible. If you have not started to do this, there is still time to prepare your ground. Purchase seeds to have on hand for the next planting season. If you are unable to physically do so, do what you can either by purchasing foods or by contributing to someone else who has a garden. The times will be very difficult, My children. I will multiply food also but you must be willing to share and not be stingy. Have faith in Me and also prepare. Be like those who prepared their lamps with oil as they waited for the bridegroom. Be prepared-first on the spiritual level through prayer, Scripture and the Sacraments. If that is all one can do, that is enough. The Spirit is more important, however I also want those who can prepare physically to do so. Not to prepare at this point is irresponsible. Consecrate your homes and your property to Me, My children. Recommit yourselves to living the Gospel. I am with you, My children and I will never abandon you. Be mercy, peace, love and joy. Yes, My children even in the midst of trials you are to be kind, merciful and filled with joy. Do not be afraid. I am with you."
Thank You, Lord! Praise You, Jesus. Amen!
"I bless you and My son (name withheld) in the name of the Father, in My name and in the name of My Holy Spirit."
Thank You for Your infinite love and mercy, Lord and for Your words of love and life. I love You.
"And I love you."